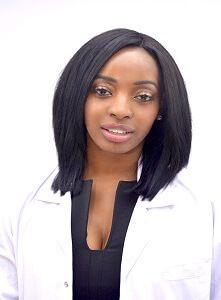 Meet Our Director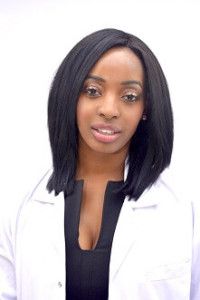 Cutting edge treatments are performed by our Clinical Director and practitioners at our aesthetic medical clinic in London Marylebone, Beckenham, Kent, Antwerp and Abuja. We also offer a full selection of bea Skin Care products, which have been featured in numerous publications.
Our expertise in technical skin care procedures is compounded by our performance of a complex and diverse range of treatments, including professional-strength skin peels, medical microdermabrasion, dermaplaning, meso thread lifting, mesotherapy, thread vein removal, anti-wrinkle injections, dermal fillers, Nithya collagen injections, vitamin nutrient therapy and skin treatments suitable for all ethnicities.
Bianca Estelle and her team treat every skin condition with the latest cosmetic equipment as well as our own brand bea Skin Care medical grade skin care products, which are specially formulated at an FDA approved laboratory in the United States.
At bea Skin Clinic, we are renowned for our cutting-edge approach. Our mechanical inventory includes the M2 Turbo Medical Microdermabrasion machine, the Anti-Tear fractional needling device, the Sonishape RF machine, the Oxygen O2 Therapy system and the CryoPen™ skin lesion removal pen. This allows us to offer an extensive and highly tailored treatment menu, which includes Ethnic skin treatments and a number of full body rejuvenation options for both men and women.
At bea Skin Clinic, the consultation process is of utmost importance to us; a chance for us to listen to your requirements, familiarise ourselves with your medical history and help you to develop a tailor-made skin rejuvenation plan. For this reason, we offer both online Skype consultations and in-person consultations for new clients, both of which can be booked online.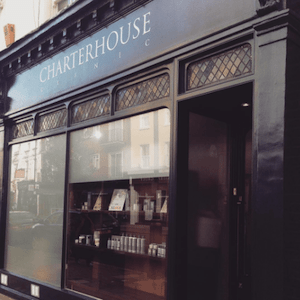 If you would like to get in touch with us at any of our clinical locations in Crawford Street, London, Antwerp, Belgium or Abuja, Nigeria, you may contact us at any time.
Bianca Estelle, Clinical Director
bea Skin Clinic was founded by Bianca Estelle, an experienced Skin Specialist with clinics in London's Crawford Street, Antwerp and Abuja. Throughout her fourteen-year career, Bianca Estelle has achieved an advanced level accreditation in almost every cutting-edge technical skin care procedure available today. Prior to formulating her own range of products, she represented several major aesthetic corporations across the UK and Europe - including Dermaceutics, PCA Skin, Sigmacon and Medicos – and was Clinical Director of one of the Midlands' first cosmetic skin clinics for over seven years. She went on to apply her scientific training towards the formulation of her own cosmeceuticals – bea Skin Care - harnessing her extensive knowledge of the industry in order to ensure that her innovative products are of the highest potency and quality.
Aside from the day-to-day management of her internationally located clinics, Bianca Estelle is also a trainer and ambassador for London's leading mobile beauty service Secret Spa UK, who offer facials using bea Skin Care products from the comfort of clients' homes.
Over the years, Bianca Estelle has acquired a legion of global clients, including high profile figures and media personalities such as socialite Lady Victoria Hervey, Nigerian music royalty Seyi Shay and model Vogue Williams.
Currently, she presides as Clinical Director over her successful aesthetic and wellness clinics, bea Skin Clinic and Vitamin Injections London. She remains focused on providing an ever-expanding range of treatments and products designed to radically improve skin health from the inside out.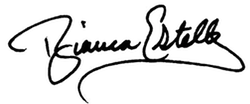 Bianca Estelle, Skin Specialist
Our Practitioners
Olivia, Aesthetic Practitioner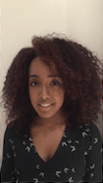 Olivia is a fully qualified aesthetic practitioner with a strong interest in dermatology and minimally-invasive anti-ageing procedures. Utilising professional techniques acquired from her training at Harley Street-based clinics, she possesses a high level of technical skill in the administration of intravenous therapies, mesotherapy micro-injections and chemical peels.
Working alongside bea Skin Care's Clinical Director Bianca Estelle, Olivia has developed a high level of ability in a wide range of rejuvenating injectable procedures. She takes great interest in the health and well-being of her clients, applying the knowledge she has gained over her years of training to her day-to-day practice.
Georgia, Nurse Practitioner
Georgia is an experienced Registered Nurse and Aesthetic Practitioner. After completing her training, she went on to practice at the established Kings College Hospital in London and - throughout the course of her career - has pursued a variety of advanced training courses in a wide range of minimally-invasive aesthetic procedures.
At bea Skin Clinic, Georgia works closely alongside Clinical Director Bianca Estelle and performs a variety of treatments, which encompass advanced dermal fillers, anti-wrinkle injections, Nithya collagen injections as well as direct mesotherapy injections for the face and body.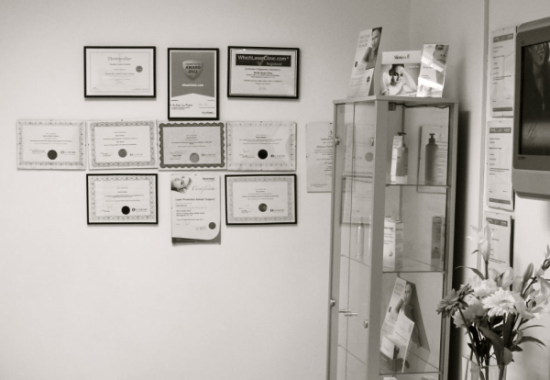 Q&A With Founder, Bianca Estelle
My education began at one of Europe's best medical aesthetics training colleges, the University of the Arts in London, where I studied Applied Sciences and Beauty Therapy.
I desire to provide an accessible service to ordinary people who want to look their best, and - just as importantly - to cater for those with Ethnic skins. I have always aimed to offer the safest, most advanced minimally-invasive treatments available today, and believe that clients seeking aesthetic improvement deserve the very best level of service from their practitioner. These were some of my primary motivations behind training as a medical aesthetician and setting up my own clinic at a young age. I am proud to have progressed in my career to the extent that I have, and am excited to introduce my specialised treatments and products to an international clientele.
A few of the advanced medical aesthetician qualifications I hold are as follows:
MDA 'Core of Knowledge and Elements of the Care Standards Act 2000' for Laser and IPL
The European College of Natural Medicine: I-ACT in Colon Hydrotherapy
Lumenis: Lightsheer and IPL Certified Trainer BTEC National Diploma
PTLLS 6302: Preparing to Teach in the Lifelong Learning Sector
I have also been certified in a wide range of treatments and technologies, some of which are as follows:
Agera: Skincare System and Skin Peel Protocols Certificates
Aestheticare: Product Training Certificates
Chromogenex Ltd: NLite and Chromolight Systems Certificates
DermaQuest: Medical Product and Skin Peel Training Certificates
Ellipse Flex UK: Laser and IPL Systems Certifications
GlyDerm: Practitioners Exam Certificate
Hollywood Smiles Ltd UK: Laser Teeth Whitening and Tray Whitening Certificates
IMAGE Skincare: Product Training and I Peel Treatment Certificates
IV (intravenous) Therapy: Royal College of Surgeons
Jan Marini Skin Research: Continuing Education Certificate
Lumenis: Quantum SR, Epilight, BClear and Vasculight Certificates
Obagi: Blue Peel and Medical Product Training Certificate
PDO Threads - Certificate of Training, Vida Aesthetics
Thermolase UK Ltd: Softlight Q-Switched Nd YAG Laser Certification
SeSDERMA: Dermal Filler Advanced Techniques Certificate
SeSDERMA: Botulinum Toxin A Advanced Techniques Certificate
Surface White Mesotherapy: Certificate of Training
enipuncture & Cannulation: Royal College of Surgeons
IV Therapy (Intravenous Therapy): Royal College Of Surgeons
PDO Threads: Vida Aesthetics
VI Peel: Rosemetics
My current training commitments are as follows:
bea Skin Care: Director and Trainer for Secret Spas UK
Medicos: IPL & Microskin Polish Clinical Trainer & Educator
Unique Skin: PCA Skin and Dermaceutics Trainer
Unilever: Expert Panel Advisor (UK)
Wearing a good quality SPF of at least 50 every day will be one of the most important anti-ageing investments you'll ever make.
MAKE AN APPOINTMENT
Contact bea Skin Clinic today and arrange a one-to-one consultation with our practitioners