At b.e.a Skin Clinic, advanced skin treatments and cutting edge technologies remain at the forefront of our innovative approach to aesthetic medicine.
Situated in the heart of London's Marylebone and led by our multi-award winning Clinical Director, b.e.a Skin Clinic's expert team offer a truly bespoke range of non-surgical approaches to facial and body rejuvenation.
As the choice of well-known influencers and other high-profile individuals throughout the UK and beyond, b.e.a Skin Clinic's Director Bianca Estelle and her clinical team utilise their years of experience to produce unrivalled results for all skin types. In the face of an ever-changing carousel of new technologies, we offer only the most proven, effective, and scientifically-backed procedures available today, including state-of-the-art biorejuvenation therapies as well as the latest advances in regenerative medicine.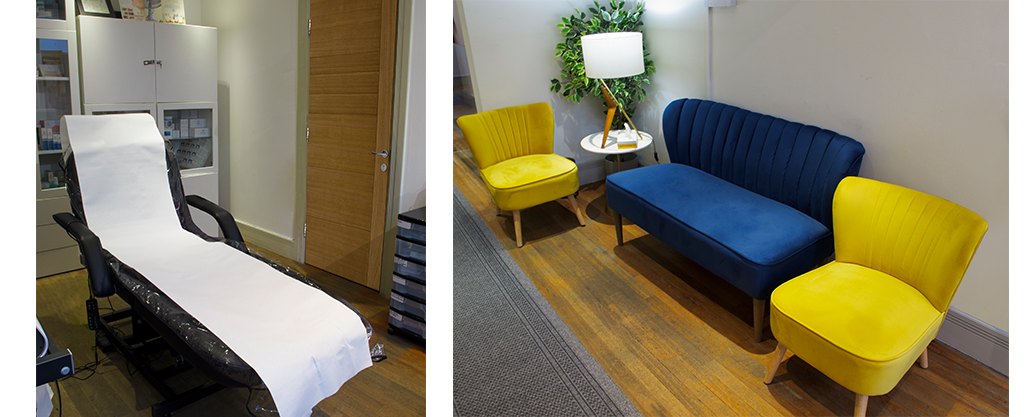 We offer aesthetic medical services at our flagship London clinic and our Ibiza Pop-Up clinic. Among many others, our diverse range of results-orientated treatments include Collagen Stimulators, Vampire Therapy (PRP), Medical-Grade Skin Peels, Energy-Based Aesthetics & Body Reshaping, Thread Lifting, the Non-Surgical BBL and Glutathione Skin Rejuvenation. We also offer unique treatments such as our Bloodless Vampire Facial, a non-invasive alternative to Platelet Rich Plasma Therapy. This procedure received an industry nomination for Best Facial Treatment.
At our clinical locations, we retail our own range of bea Skin Care products, which have been specially formulated by our Clinical Director to support, maintain and enhance the results of aesthetic skin treatments. With FDA-approved actives, our products have achieved industry-wide recognition, most recently at the Pure Beauty Global Awards 2020.
As opinion leaders in the field of aesthetics, we ensure that our treatments, products and training courses meet the highest professional standards. Convened by our in-house experts, we offer educational courses for beauty and medical professionals through our bea Skin Care Medi-Facial and Chemical Peel training courses.
Our testimonials speak for themselves; we're simply passionate about restoring skin health, body confidence and a positive self-image. To begin your transformation, contact our friendly customer service team and experience the results yourself at b.e.a Skin Clinic.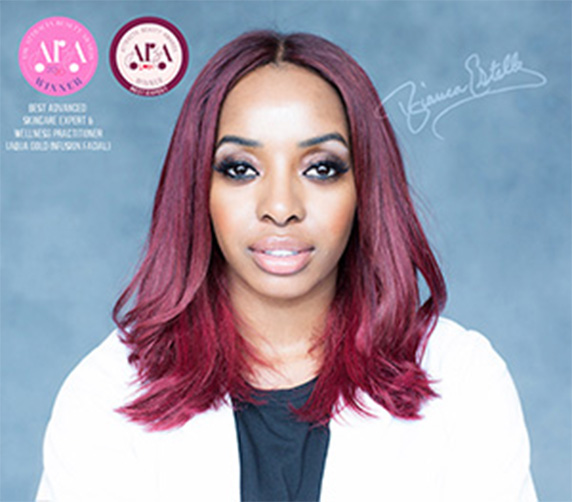 Bianca Estelle | Clinical Director
Bianca Estelle, Founder and Director of b.e.a Skin Clinic, is a multi-award winning, Harley Street-trained Skin Specialist, Clinical Trainer and IVNT practitioner. Most recently, she was voted "Best Advanced Skincare Expert & Wellness Practitioner" at the Attracta Beauty Awards 2020.
Since 2002, Bianca has enjoyed a long and successful career, adopting an empathetic and holistic approach towards the management of many cosmetic skin concerns.
continue reading +
With an established aesthetic clinic in London's Marylebone, Bianca offers clients three award-winning skin care and wellness ranges at her clinical premises. Aside from attracting a loyal clientele of household names, including socialites, media personalities, models, and lifestyle influencers, Bianca's opinion is frequently sought by respected media outlets.
b.e.a Skin Clinic's treatments and products are also regularly featured in international publications such as Vogue (Arabia and British), Men's Health, Harper's Bazaar UK, Tatler and The Guardian, amongst many others.
After studying Applied Sciences at University of the Arts London, Bianca achieved advanced level accreditations in a wide range of injectable, laser, IVNT and aesthetic skin care procedures, representing several well-known industry brands across the UK and Europe. Later, she applied her scientific training to the launch of b.e.a Skin Clinic, followed by her innovative cosmeceutical product line bea Skin Care in 2015.
Bianca's career has continued to go from strength to strength. Vitamin Injections London, her second clinical enterprise founded in 2013, was one of the first clinics in the UK to offer intravenous vitamin nutrient therapy (IVNT). Following the launch of two additional nutritional and cosmeceutical brands, VIL Wellness and VIL Skin Care, Bianca has been the recipient of numerous industry awards, including Attracta Beauty's prestigious Best Expert Award for b.e.a Skin Clinic and Vitamin Injections London in both 2018 and 2019.The continued success of b.e.a Skin Clinic attests to Bianca's knowledge, technical skill and experience in the demanding and competitive field of medical aesthetics. She remains focused on the provision of high-quality treatments and products, whilst continuing to deliver the ultimate customer experience to clients, both current and new.
Currently, she presides as Clinical Director at both of her flagship London Marylebone clinics, b.e.a Skin Clinic and Vitamin Injections London, where Bianca and her experienced team treat almost every skin concern. Remaining passionate about the importance of healthy skin, Bianca applies the benefits of science to everyday skin care, continuing to champion procedures that service all skin types, and offering treatment solutions that promote radiant skin from the inside out.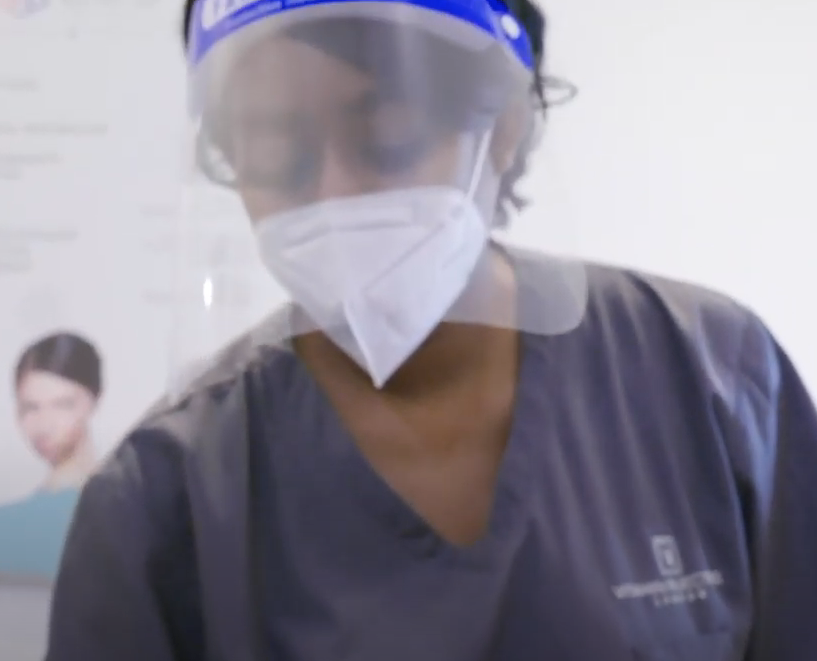 Sharn | Assistant Clinic Manager
Sharn is a trained Phlebotomist and IVNT Practitioner. As a valued member of our clinical and management team, she oversees the day-to-day running of our clinics and provides a variety of aesthetic treatments to clients. Working closely with our Clinical Director, practitioners and customer service team members, Sharn ensures the continuance of a high level of service to all clients.
continue reading +
With a strong interest in IVNT therapy, she is well-versed in all aspects of pharmacology and blood diagnostics, and carries out our full menu of intravenous and intramuscular injection therapies. Working alongside b.e.a Skin Clinic's Clinical Director Bianca Estelle, Sharn takes a great deal of interest in the skin health of her clients and is jointly responsible for spearheading new treatment approaches at b.e.a Skin Clinic.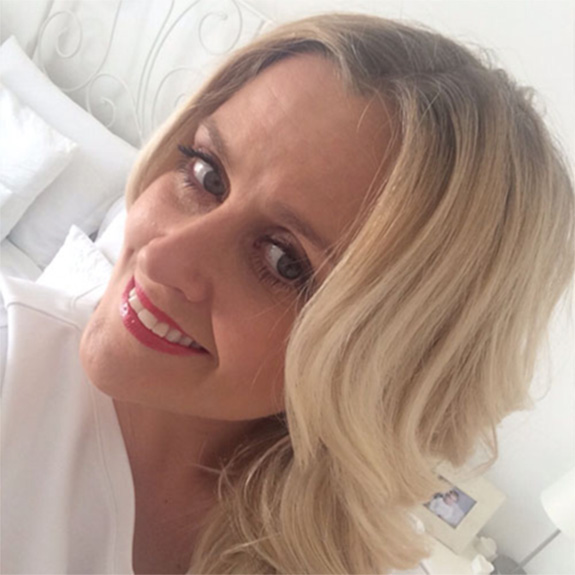 Sarah Cordier is a renowned celebrity aesthetician and trainer. Throughout her sixteen year career, she has performed VIP treatments for numerous celebrity clients and has been responsible for developing training manuals and courses for popular skincare brands, including those under the Space NK umbrella. She also applies her passion for beauty and skincare to event management, organising international press events on behalf of Harrods, Selfridges, Liberty, and John Lewis as well as several five-star hotels. She has made regular appearances on QVC UK representing Eve Lom and also represented Kat Burki at the Cosmetic Executive Women (CEW) demonstration.
continue reading +
With her strong track record of success in the beauty industry, Sarah Cordier's qualified therapy sessions and comprehensive training courses are highly sought after. She has been profiled in Vogue, Tatler, OK, Elle and The Daily Mail, whilst continuing to work with international beauty companies and on her own business with great success.
Q&A with Founder, Bianca Estelle
1
What school did you train at?
My education began at one of Europe's best medical aesthetics training colleges, the University of the Arts in London, where I studied Applied Sciences and Beauty Therapy.
2
Why did you become a skin specialist?
I desire to provide an accessible service to ordinary people who want to look their best, and – just as importantly – to cater for those with Ethnic skins. I have always aimed to offer the safest, most advanced minimally-invasive treatments available today, and believe that clients seeking aesthetic improvement deserve the very best level of service from their practitioner. These were some of my primary motivations behind training as a medical aesthetician and setting up my own clinic at a young age. I am proud to have progressed in my career to the extent that I have, and am excited to introduce my specialised treatments and products to an international clientele.
3
What qualifications do you have?
A few of the advanced medical aesthetician qualifications I hold are as follows:
MDA 'Core of Knowledge and Elements of the Care Standards Act 2000' for Laser and IPL
The European College of Natural Medicine: I-ACT in Colon Hydrotherapy
Lumenis: Lightsheer and IPL Certified Trainer BTEC National Diploma
PTLLS 6302: Preparing to Teach in the Lifelong Learning Sector
I have also been certified in a wide range of treatments and technologies, some of which are as follows:
Agera: Skincare System and Skin Peel Protocols Certificates
Aestheticare: Product Training Certificates
Chromogenex Ltd: NLite and Chromolight Systems Certificates
DermaQuest: Medical Product and Skin Peel Training Certificates
Ellipse Flex UK: Laser and IPL Systems Certifications
GlyDerm: Practitioners Exam Certificate
Hollywood Smiles Ltd UK: Laser Teeth Whitening and Tray Whitening Certificates
IMAGE Skincare: Product Training and I Peel Treatment Certificates
IV (intravenous) Therapy: Royal College of Surgeons
Jan Marini Skin Research: Continuing Education Certificate
Lumenis: Quantum SR, Epilight, BClear and Vasculight Certificates
Obagi: Blue Peel and Medical Product Training Certificate
PDO Threads – Certificate of Training, Vida Aesthetics
Thermolase UK Ltd: Softlight Q-Switched Nd YAG Laser Certification
SeSDERMA: Dermal Filler Advanced Techniques Certificate
SeSDERMA: Botulinum Toxin A Advanced Techniques Certificate
Surface White Mesotherapy: Certificate of Training
enipuncture & Cannulation: Royal College of Surgeons
IV Therapy (Intravenous Therapy): Royal College Of Surgeons
PDO Threads: Vida Aesthetics
VI Peel: Rosemetics
My current training commitments are as follows:
bea Skin Care: Director and Trainer for Secret Spas UK
Medicos: IPL & Microskin Polish Clinical Trainer & Educator
Unique Skin: PCA Skin and Dermaceutics Trainer
Unilever: Expert Panel Advisor (UK)
4
Do you have any certificates?
I have a number of certificates and awards, many of which are listed above. You are welcome to view staff certificates upon your visit to our clinics.
Wearing a good quality SPF of at least 30 every day will be one of the most important anti-ageing investments you'll ever make.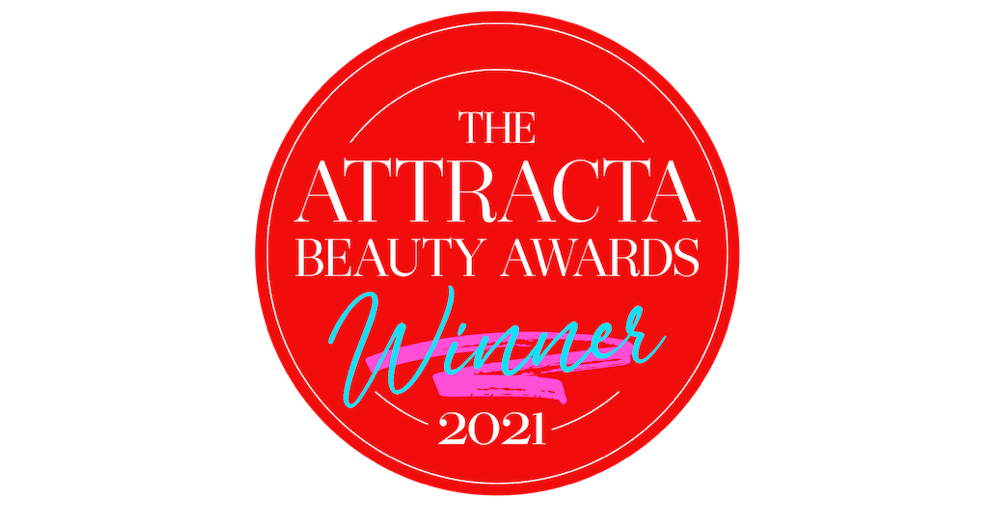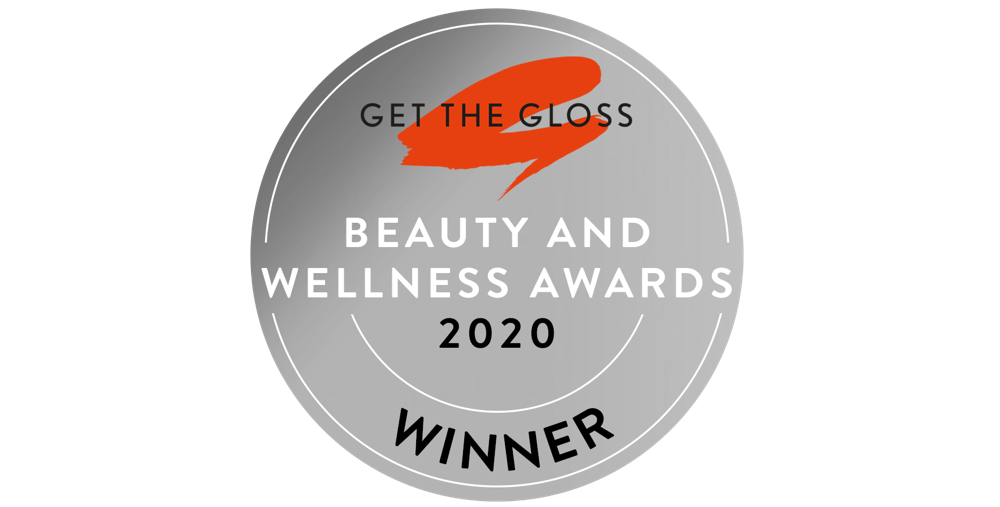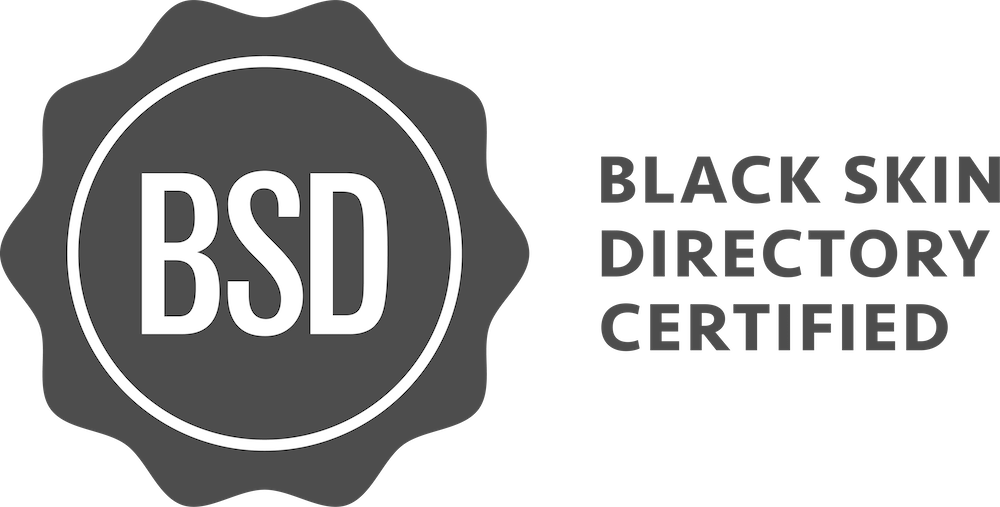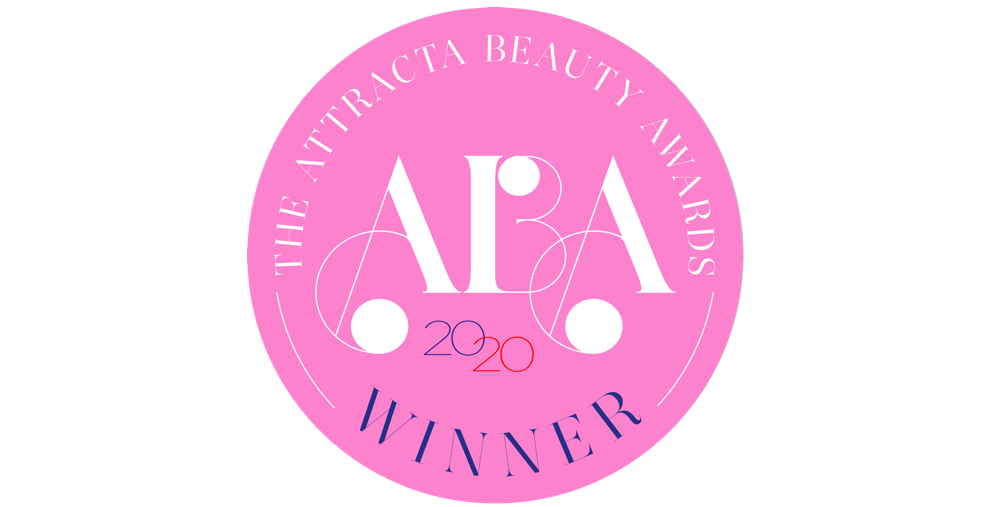 Book A Consultation
OPENING HOURS
Monday - Friday: 10am-8pm
Saturday: 10am-5pm
CONTACT INFO
T: +44 (0)203 322 5958
E: info@bea-skin.com
UK CLINIC
98 Crawford Street,
Marylebone, London
W1H 2HL
INTERNATIONAL LOCATIONS
Pikes Hotel, Ibiza
Grote Market 32,
9210 Beveren-Waas,
Antwerp, Belgium
Abuja, Nigeria