Skin lightening is a trend which is on the increase. Spearheaded by the aggressive forces of airbrushed advertising, the desire for a cosmetically lightened complexion finds appeal across the globe. This year, the pursuit of lighter skin tones is growing exponentially, particularly in regions where celebrity culture is rife. After all, who wouldn't want to look like their favourite model, recording artist or TV personality? In the United States, the hugely popular singer Rihanna has spawned thousands of copycat beauty regimes, whereas her forbearer Beyonce has long been rumoured to visit skin specialists for her golden hue. It is no surprise that major cosmetics companies such as L'Oréal and Shishedo have capitalised on the demand, generating record annual returns in sales of commercial skin lightening products.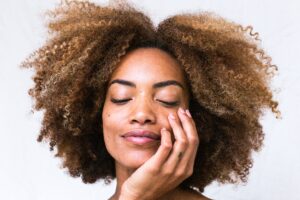 Despite the hype, controversy still surrounds the practice, which remains a topic of hot debate among journalists and academics. Some, such as historian Joanne Rondilla, view it as a byproduct of colonial times; the remnants of a caste system where 'colorism' has persisted past its sell by date. Others, however, eschew socio-political arguments and view it as a simple modern-day pursuit of physical attractiveness; the scientist Paul Matts concluded that our perception of youth is strongly related to a clear, bright complexion.
Whilst the desirability of light skin is a matter of opinion, the dangerous use of low quality, mercury-based lightening creams is, unfortunately, a fact. These products, administered without medical supervision, are sold over-the-counter at low prices, often with devastating consequences.
As an experienced skin specialist and an expert in the field, I have observed the rise and decline of several aesthetic trends over the past decade, from permanent makeup to tanning injections. I believe that educating consumers and directing them towards safer methods of skin lightening can help them achieve the results they desire without incurring substantial side effects. At the same time, the importance of a responsible approach towards skin lightening must be emphasised, together with the importance of maintaining optimal skin health in the long run.
Skin Brightening in London at b.e.a Skin Clinic
Currently, there are several relatively low-risk options for both home and professional use. After years of research, case studies and liaising with peers in the USA and Asia, I have developed my own unique and highly effective clinical formula, involving injections of Glutathione and vitamins. These ingredients work together to lighten the skin by converting melanin at the cellular level (from the inside out), whilst keeping the skin healthy by protecting the cellular matrix. As a result, my Meso-Infusion IV treatments can actually improve the overall condition of the skin, particularly in cases where clients have acne or are concerned about signs of ageing and sun damage.
Glutathione, which converts the skin's brown pigment Eumelanin into Pheomelanin (responsible for the skin's pinky undertones) is currently the safest professional skin lightening agent available and a key component of my Meso-Infusion IV. If administered by a trained, experienced skin specialist via a series of bi-weekly intravenous injections, a lighter skin colour develops gradually. This staged approach is in fact more cost effective; when a high dose of Glutathione is administered in a single session, the body will recognise this as an 'overdose' and the product will be expelled from the body.
Introducing Meso-Infusion IV Glutathione
The amount used is modified according to the client's weight and natural skin colour. Depending on goals, injections should be administered until desired results are achieved. Our starter course for glutathione skin lightening consists of twenty-four treatments performed on a twice weekly basis for twelve weeks. A specially devised home care plan is implemented alongside all treatment courses, and in order to maintain and protect newly-lightened complexions, I advise clients to come back for single treatment top ups at recommended intervals and apply a brightening SPF of 30+ daily on exposed areas.
I am frequently asked whether this method can give full body lightening evenly without leaving areas of depigmentation or 'patchy' skin. Certainly, this aspect of skin lightening has received a bad press due to Hydroquinone, a phenol-based bleaching agent, back in the 1990s. Not only will Meso-Infusion IV glutathione treatments leave your skin with an even, healthy glow, superficial and epidermal hyperpigmentation can actually be remedied through my novel approach.
For prices, please visit this page and download a price list.
With nearly two decades of experience in treating Ethnic skin, rest assured that you will be in the hands of experts.