Teosyal® Kiss Lip Augmentation - 15% Off Valentines Discount!
Happy Valentines! In this season of romance, all of us want to give our loved ones something good, sweet and heavenly.
A kiss. A gentle kiss. A passionate kiss. An amorous kiss.
It goes without saying that a good kiss can be even better with a pair of luscious lips. Unfortunately, our lips tend to become thinner as we age. Some may be dissatisfied with the natural contour of their lips.
We understand the desire to be irresistible, especially when love is in the air and you wish to present the best of yourself to your beloved. Just imagine a pair of lips so kissable that they are captivating at all times - even when you do nothing but smile.
The power to change is in your hands with Teosyal® Kiss, a lip augmentation procedure offered by bea Skin Clinic. We can make you look mesmeric by offering three types of natural lip enhancements – Cupid Lips, Essex Lips and Paris Lips.
I need more information about lip augmentation.
Lip augmentation is done by filling the soft tissues with a hyaluronic acid-based substance which naturally exists in human body. Most people experience little to no pain during the process, thanks to the use of super fine needles. Any mild discomfort around sensitive area is easily soothed with our numbing cream.
Usually, dermal injection does not disrupt one's daily routine. In some cases, the lips may itch, appear red or slightly swell straight after the treatment. These are normal and will recover within 14 days. After that, your enhanced lips will continue to shine up to 12 months!
Take a look at Nicola's testimonial, her lips are absolutely gorgeous after the enhancement!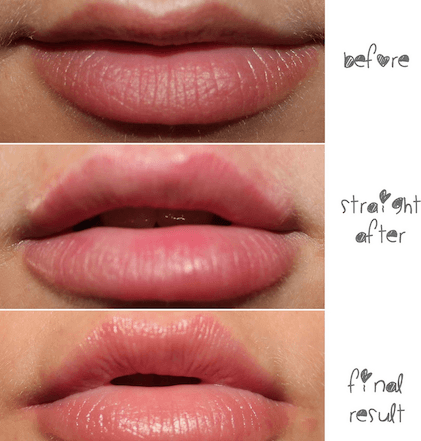 Lips before kiss, make this Valentines special with better lips! Contact bea Skin Clinic to arrange your lip augmentation appointment.
Sign up before 14 February for a 15% discount!