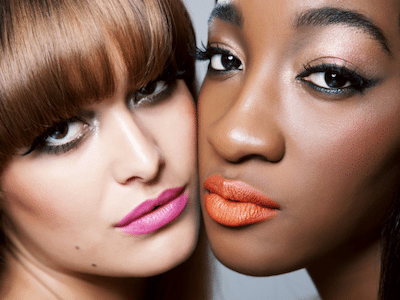 Welcome to Bianca Estelle Aesthetics
Revolution Slider Error: Slider with alias 350blog not found.
Maybe you mean: 'Homepage-slider' or 'perfect-peel-slider' or 'cryo-pen-treatment-slider' or 'meso-thread-lift-slider' or 'home-slider-2-test'
Welcome to the brand new Bianca Estelle Aesthetics website! From here you can...
Book appointments online
Keep up to date with Bianca Estelle Aesthetics on social media
Receive exclusive updates and RSS from our blog
Keep up to date with special offers
Chat to our online assistant
The Bianca Estelle Aesthetics online shop is coming in 2015; you'll be able to stock up on your skin care essentials and get your favourite products delivered right to your doorstep, anywhere in the world. Like our Facebook page and keep updated with the latest news and treatments from Bianca Estelle Aesthetics.
About Bianca Estelle
I've been active in the field of medical aesthetics for over ten years. Since the completion of my diploma in Applied Sciences & Beauty Therapy at the University of the Arts, I've worked as a medical aesthetician at a number of different institutions, beginning my career as senior practitioner at The Private Clinic on Harley Street, London. I'm continually building my skills within this fascinating field and I've been fortunate enough to have trained under several of Europe's renowned dermatologists.
First and foremost, I am a practitioner who enjoys helping others look and feel better about themselves. Secondly, I am a businesswoman - both past and present. My clinic, which was based in Birmingham, West Midlands, was a seven year labour of love and ultimately proved to be a very enriching experience. I learnt a great deal about commercial matters and developed a greater understanding of the needs of clients seeking aesthetic treatments. I could probably write a book on clinic management and start ups!
Having been certified by Lumenis (Sigmacon) as an official laser and IPL trainer, I have 'worn the boot on the other foot' and mentored many therapists, nurses and doctors over the past five years, helping them to attain the requisite qualifications needed to practise in aesthetic medicine. As part of my longstanding relationship with Sigmacon, I represent PCA Skin and Dermaceutic on their behalf, and am a national product trainer for both brands in the UK.
At present, I am developing skin care formulas which - I hope - will better serve the needs of both Caucasian and Ethnic skin types. Treating darker skin types is one of my areas of specialisations, and I love discovering new and better ways in which this underrepresented patient population can be serviced. In the same vein, I have recently developed a unique hydroquinone-free method of clinical skin lightening and pigmentation reduction. This has proved an exceptionally popular treatment with my clients due to its effectiveness, along with my use of safe, natural active ingredients.
Currently, I am busy treating clients in Central London, Lagos and Abuja. I frequently travel to provide treatments for private clients. With a broad vision for the future, I am planning to retail my product range internationally, and I hope to introduce more people to the wonderful world of medical aesthetics in the years to come.